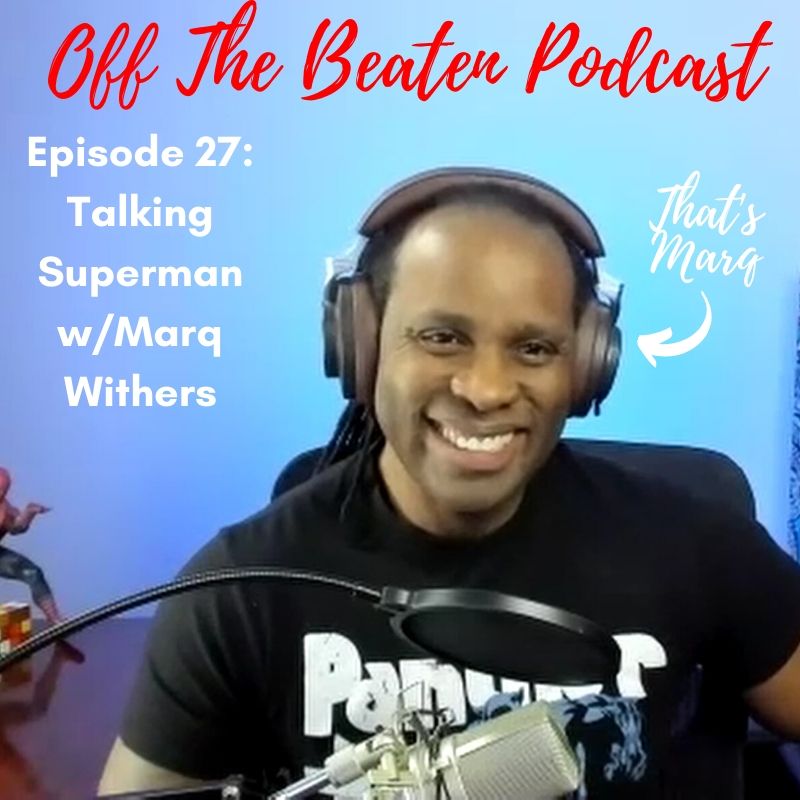 Hello Friends...This episode, I finally had the pleasure of talking with Marq Withers, co-host of the new podcast Nerd Cage Live. I've been trying to get my life together and talk with Marq since November. The point of getting together was to talk about Superman, and his relevance as a character in 2020, but of course, we touch on a host of other topics, including Chicago life, The DCEU, The Justice League, and of course the upcoming Zack Snyder Cut of Justice League as well. 
Before all that though, I start off with an homage to all of the amazing artists and art that I've come in contact with over the past couple weeks.  As promised, links to all included below. I also forgot to mention the artist Rahmaan Statik...my apologies, but his link is below. Add all of them...trust me!  And go see all of the amazing art downtown before it disappears. 
After listening, share this episode with at least 1 friend for me, and be sure to subscribe, rate and review on your podcast app of choice! 
You can also SIGN UP for the Off The Beaten Podcast newsletter: Sign Up Here!
I would love to hear your thoughts on this episode. Got something to say?
Give us a call and leave a voicemail: (312) 488-9068
Email us: beingsillyinthecity@gmail.com
Also don't be afraid to slide into my DM's on any of the social media platforms. 
You can support the podcast by Buying Me a Cup of Coffee. Every dollar donated goes into helping me make the podcast better. : buymeacoffee.com/OffTheBeatenPodcast
Also, I have an exclusive offer for OTBP listeners! Visit reppinpins.com and get 20% off your entire order with discount code OTBP20.  You won't find this deal anywhere else!  
Follow OTBP on IG: instagram.com/offthebeatenpodcast
Follow OTBP on Facebook: Facebook.com/OffTheBeatenPodcast
Follow OTBP on Pinterest: pinterest.com/offthebeatenpodcast
Visit the OTBP website: dionmcgill.podbean.com
Visit the OTBP Blog: Off The Beaten Blog
NerdCage Live: Youtube 
NerdCage Live: Spotify
Nerdcage Live: Apple Podcasts
Nerdcage Live: Stitcher
Nercage Live: Twitter
Artists: 
Cover photo courtesy of Marq Withers