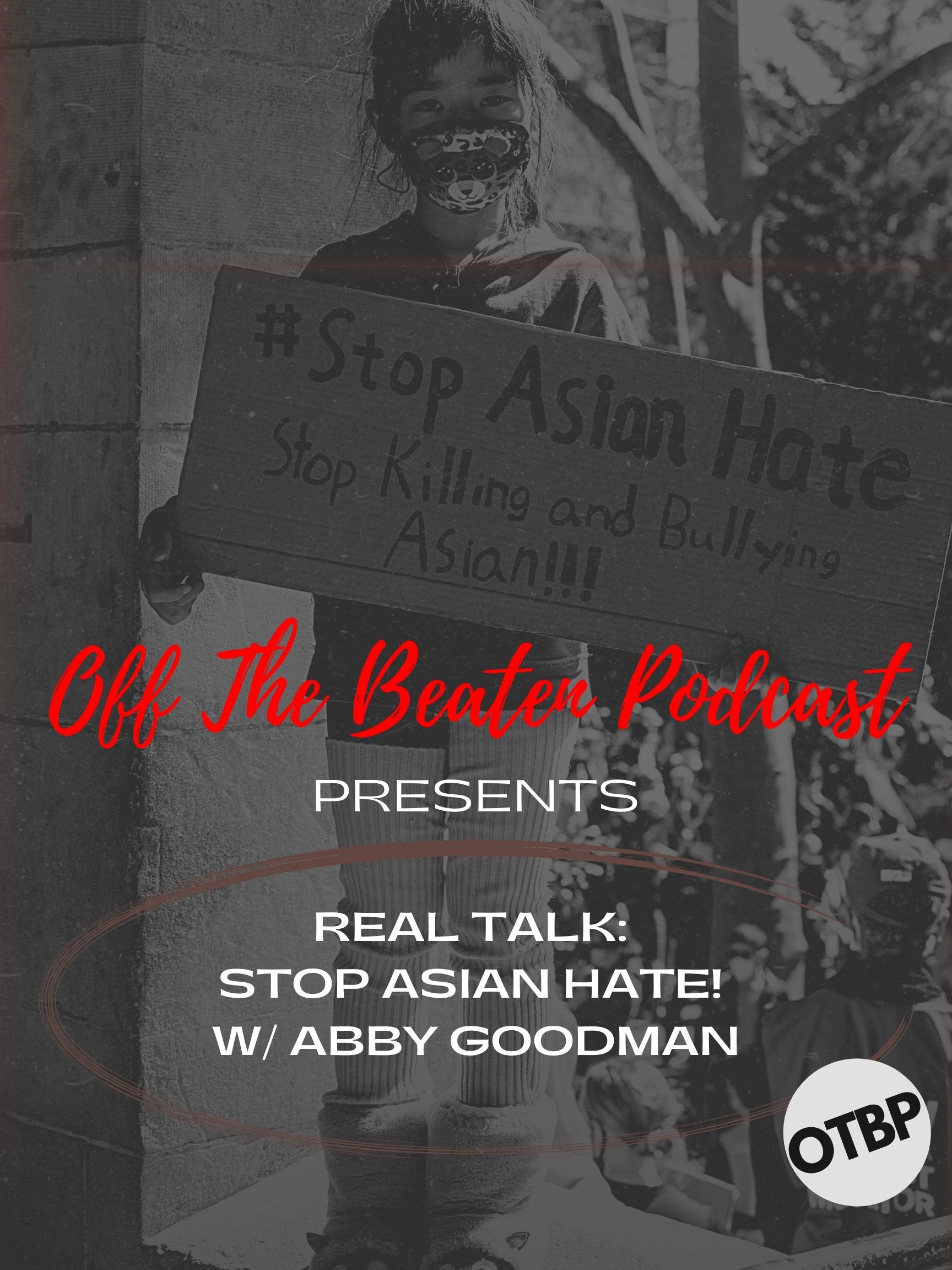 In this episode of Off The Beaten Podcast,  I showcase an episode created by my niece Abby Goodman, Real Talk: Stop Asian Hate. I thought my heart was gonna burst when I heard it, and I had to share it with all of you.  Abby and her friend Anika tackle this topic amazingly well, so be sure to check this one out, and share it!!!!
Resources: 
Be sure to subscribe so you don't miss an episode of this special challenge series.Also, please take a moment to rate and review OTBP on your favorite podcast app.
Follow OTBP on Social Media:
Instagram / Facebook / Pinterest
/ Website / Podchaser
You can also SIGN UP for the Off The Beaten Podcast newsletter: Sign Up Here!
I would love to hear your thoughts on this episode. Got something to say?
Give us a call and leave a voicemail: (312) 488-9068
Email us: beingsillyinthecity@gmail.com
Also don't be afraid to slide into my DM's on any of the social media platforms. 
You can also support the podcast by Buying Me a Cup of Coffee.
Every dollar donated goes into helping me make the podcast better. buymeacoffee.com/OffTheBeatenPodcast
Photo by Robinson Greig on Unsplash