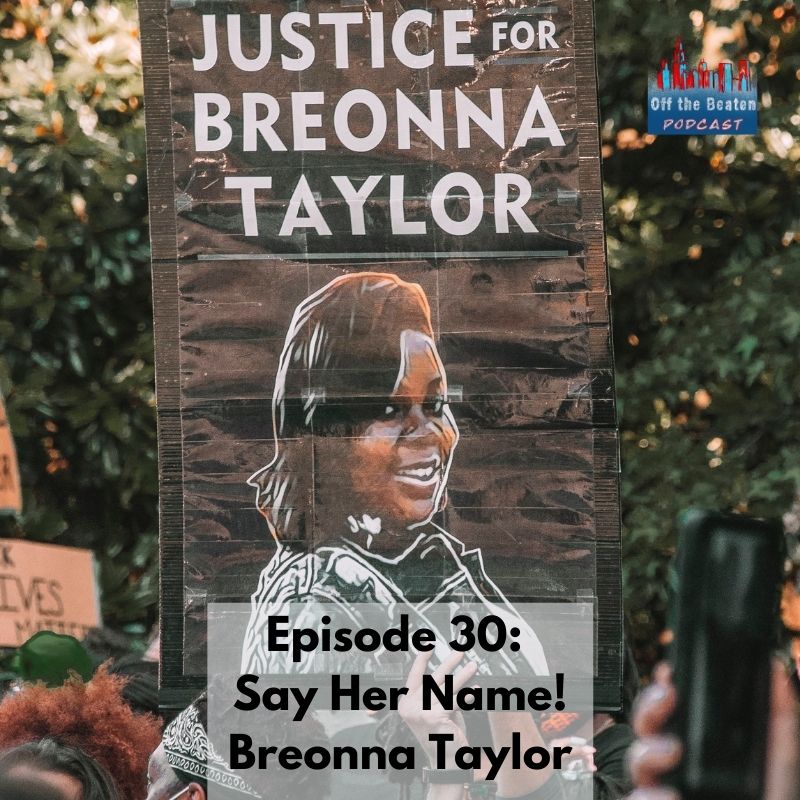 Say Her Name!
Breonna Taylor
It becomes hard to think what to say about yet another miscarriage of justice in America, particularly as a black man. I hope this episode serves to inspire some conversation.  I firmly believe we have to demand better from the system, as well as of ourselves.  
After listening, please share this episode with your friends, and have some uncomfortable conversations with your friends and family, about how a threat justice anywhere is a threat to justice everywhere.  Consider that your disruption. 
 I'd also love it if you subscribe, rate and review OTBP on your favorite podcast app.
You can also SIGN UP for the Off The Beaten Podcast newsletter: Sign Up Here!
I would love to hear your thoughts on this episode. Got something to say?
Give us a call and leave a voicemail: (312) 488-9068
Email us: beingsillyinthecity@gmail.com
Also don't be afraid to slide into my DM's on any of the social media platforms. 
Off The Beaten Podcast swag is finally here! Go visit the OTBP store on teespring to get your own coffee mug and facemask today! OTBP Store
You can support the podcast by Buying Me a Cup of Coffee. Every dollar donated goes into helping me make the podcast better. buymeacoffee.com/OffTheBeatenPodcast
Also, I have an exclusive offer for OTBP listeners! Visit reppinpins.com and get 20% off your entire order with discount code OTBP20.  You won't find this deal anywhere else!  
Follow OTBP on Social Media:
Instagram / Facebook / Pinterest
/ Website / Store / Podchaser 
Resources:
Cover photo by Maria Oswalt on Unsplash