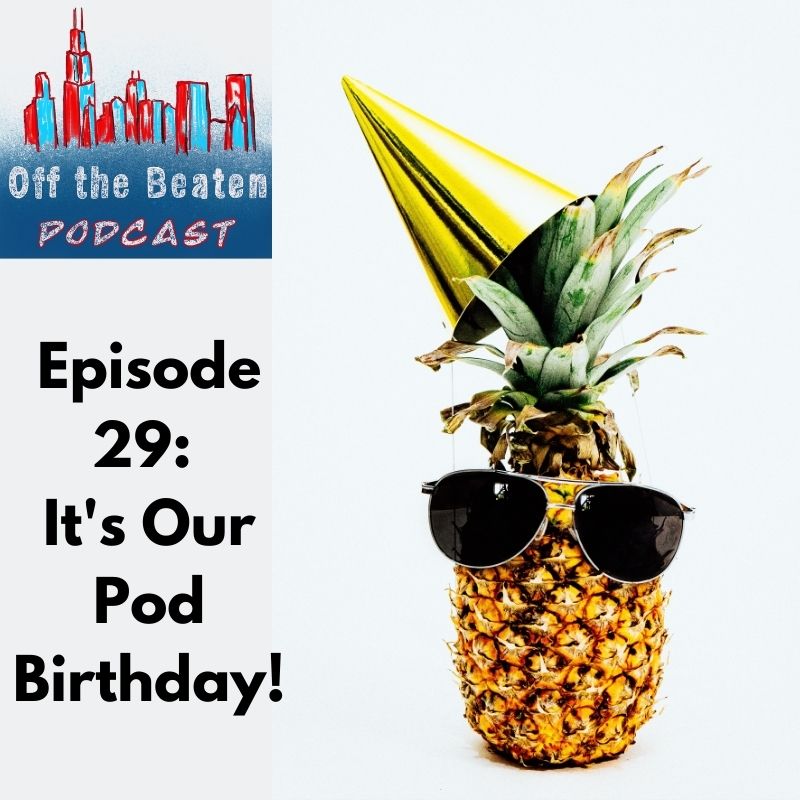 Hello Friends. September 5th was the 1-year anniversary of Off The Beaten Podcast!  It's our Pod Birthday!  I'm so excited to reach this milestone, and I wanted to share my excitement with all of you. 
Accordingly, Amazon Studios reached out and asked us to partner with them on a documentary film screening on September 8, 2020 at 7pm CST.  The documentary is ALL IN: THE FIGHT FOR DEMOCRACY, and based on the trailer, it's gonna be really good.  If you'd like to view this free preview of the doc, go to this link and RSVP today: 
amazonscreenings.com/ALLINOFFTHEBEATEN
So if you'd like to help us celebrate our 1-year milestone, we'd love it if you took time to rate and review the pod on your podcast listener of choice.  It only takes about 2 minutes, and it would make us feel so amazing!  We'll also share your review on the pod.  We appreciate you!  
After listening, I'd also love it if you subscribe, and share this episode with a friend. 
You can also SIGN UP for the Off The Beaten Podcast newsletter: Sign Up Here!
I would love to hear your thoughts on this episode. Got something to say?
Give us a call and leave a voicemail: (312) 488-9068
Email us: beingsillyinthecity@gmail.com
Also don't be afraid to slide into my DM's on any of the social media platforms. 
Off The Beaten Podcast swag is finally here! Go visit the OTBP store on teespring to get your own coffee mug and facemask today! OTBP Store
You can support the podcast by Buying Me a Cup of Coffee. Every dollar donated goes into helping me make the podcast better. buymeacoffee.com/OffTheBeatenPodcast
Also, I have an exclusive offer for OTBP listeners! Visit reppinpins.com and get 20% off your entire order with discount code OTBP20.  You won't find this deal anywhere else!  
Follow OTBP on Social Media:
Instagram / Facebook / Pinterest
/ Website / Store / Podchaser 
Additional Resources: 
Photo by Pineapple Supply Co. on Unsplash