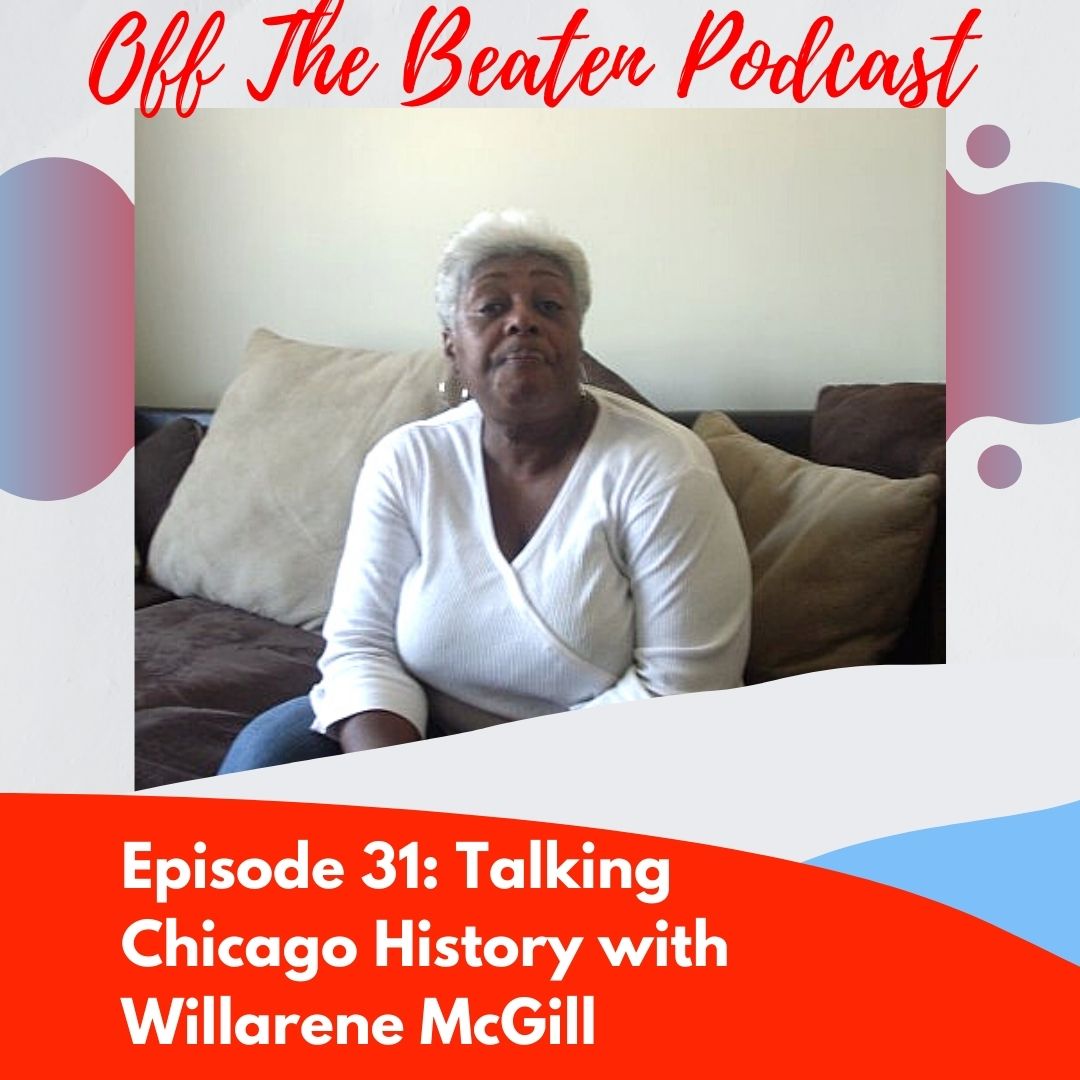 Welcome to Season 3 of Off The Beaten Podcast. This episode, I sat and talked with my mother, Willarene McGill, who has lived in Chicago since the 60's. I couldn't think of a more perfect person to talk about change over time. This is part 1 of our conversation! We set the stage of where she came from, how she got to Chicago, and how she made a way for herself in not only a new city, but a large, segregated city like Chicago. 
Resources:
Be sure to subscribe so you don't miss an episode of this special challenge series.Also, please take a moment to rate and review OTBP on your favorite podcast app.
Follow OTBP on Social Media:
Instagram / Facebook / Pinterest
/ Website / Podchaser
You can also SIGN UP for the Off The Beaten Podcast newsletter: Sign Up Here!
I would love to hear your thoughts on this episode. Got something to say?
Give us a call and leave a voicemail: (312) 488-9068
Email us: beingsillyinthecity@gmail.com
Also don't be afraid to slide into my DM's on any of the social media platforms. 
You can also support the podcast by Buying Me a Cup of Coffee.
Every dollar donated goes into helping me make the podcast better. buymeacoffee.com/OffTheBeatenPodcast